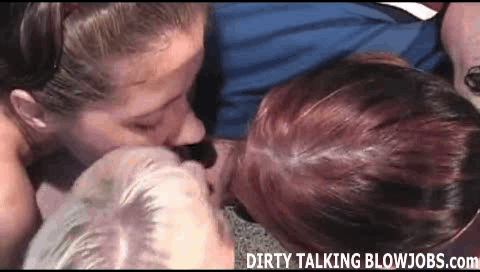 share gif:

Ever wanted to know what it's like to have three girls sucking your cock after daisy chaining on a boat? You won't guess what this video is about.

While we've shown you that we love to eat pussy, nothing turns us on more than hot dicks. We know that you want it, so whip that bad boy out and let us give you the best blowjob possible. What's not to love about the idea of three dirty sluts sucking on your cock like their lives depend on it?

Here, I'll take the shaft and my two girlfriends can have a ball each! Though it probably won't stay like this for very long. I happen to know that these two ladies just love getting their faces fucked and won't be happy unless they're on the central shaft. I bet you can't wait to cum for us and see what happens when three hungry girls go about sharing a hot load of jizz!